Tonight!!! Class.-Saturday September 19th
St. Mercury Prep welcomes all new and returning students to another challenging school year! St. Mercury's is a highly exclusive establishment and all students are reminded to dress accordingly*. Headmistress Hana Solo and Miss Kaosqueen will school the dancefloor, while our cafeteria crew and science department work together to come up with explosive beverage recipes to stimulate body and mind. Remember the school motto: bibo ergo sum. I drink, therefore I am!

Captains of various sporting and recreational clubs will be on hand to recruit new members. New students are encouraged to try out for the Badminton Hooligans or the Brockian Ultra-Cricket League. Go Fighting Shuttlecocks!



*School colors are black, red and silver. For a limited time only, school uniforms and other supplies can be found here:

http://www.cafepress.com/timororiens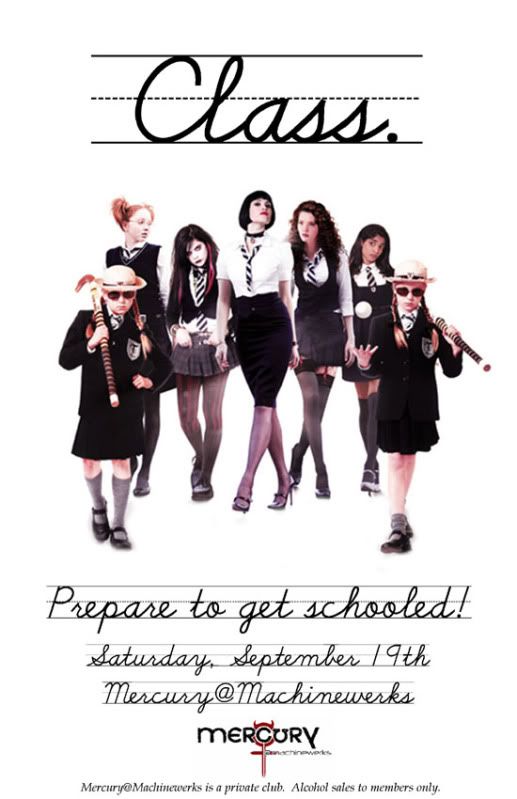 Sunday September 20th- PURE-A new night! No genre format, no bullshhit. Just pure electronic music. 9pm to 2am every 3rd Sunday @ Mercury@machinewerks. Resident DJs Machwave, Julia and Turbo. $3.00 members/visitors.




Liquor sales to members only.